Window Treatments by Picture Perfect
We offer a variety of window coverings, custom-made to perfectly fit each of the windows in your home. To ensure that we offer every option our customers need, we provide and install all types of blinds, shades, draperies, and shutters.
Our services come with expert advice to help you make the right choice to fit your home and your budget, every single time. Let our Santa Clarita window treatment experts help you create the perfect window treatment for your space.
Are you looking for window coverings for your office, studio, or other workspaces? We also provide commercial window treatments for offices buildings, retail establishments, industrial and more.
Are you considering window blinds for your home or business? Blinds are a clean, simple, and effective option that can update your original home design and match your current style while having adjustable ways to block the sun. They can be an economic solution that is easy to clean for your office or workspace. Let our team help you choose the window blind color, size, and style that will best fit your needs. We've got you (and your windows) covered.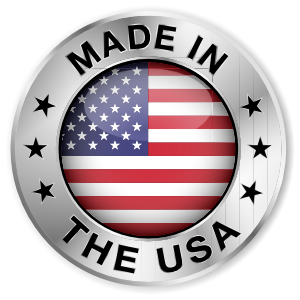 Our custom cellular window shades offer distinctive smooth and textured fabrics, from sheer to blackout, in single-cell and double-cell patterns. The extensive array of fabrics provides choices for multiple levels of privacy, light control, and sound absorption. There are also energy efficiency options for your custom window coverings, so you can conserver heated or cooled air, reduce your energy consumption, and help the environment.
Designing your home's draperies or curtains can be a complicated undertaking. With thousands of fabrics available to choose from for your draperies and curtains, there are endless choices available for any window application. Once you have chosen your fabrics, the next step is choosing hardware. Enlisting the help of an experienced professional to select fabric and hardware that fits your style can make the process much less stressful and more fun.
Designing your window coverings is where we shine. Our expert to come to your home and provide reliable guidance every step of the way. We'll help you choose your draperies, place the order, and our professional installers will install your drapes, curtains, and hardware.
The enduring simplicity of window shutters, combined with their outstanding insulation capabilities, make them ideal for virtually any setting. These window coverings efficiently control light, offering a range of opacity levels from light filtering to blackout. Shutters are a timeless addition to your living space or office.

Picture Perfect Window Coverings Has Your Santa Clarita Home Covered!
Picture Perfect Window Coverings is your destination for custom shades, shutters, and draperies in a wide variety of options, colors, and upgrades. We specialize in creating highquality custom designs for your unique window treatments needs. We can help you select the perfect window coverings to meet your precise room lighting conditions and ambiance goals.
Contact Picture Perfect Window Coverings for a free in-home design consultation