Add Privacy to Your Room with Custom Drapes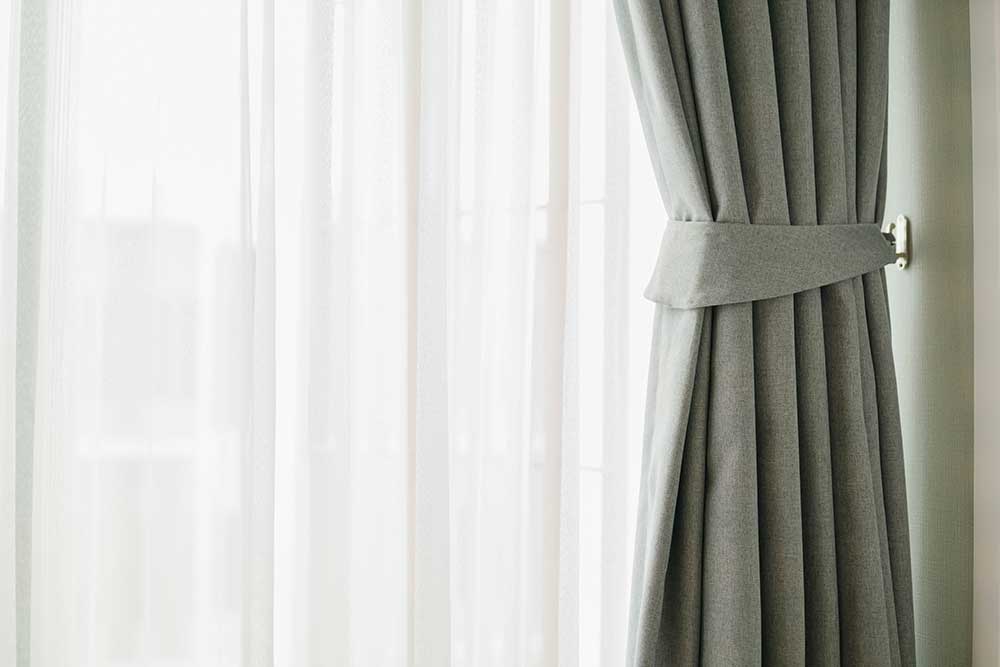 Add Privacy to Your Room with Custom Drapes
A custom window treatment like draperies can be a beautiful frame and focal point for your room and an integral part of creating privacy for your home. It can complement your room's architectural shapes and tie in all the decor. If you are thinking about utilizing fabric for your window treatments, but have not considered the privacy factor, there are several things to keep in mind.
The appeal of custom draperies is primarily the appearance of the completed look, but the privacy they offer is another great benefit. At Picture Perfect Window Coverings, we can help you achieve the look you want while delivering the privacy that will make your space comfortable no matter the time of day.
Call the Santa Clarita Valley window treatment professionals at Picture Perfect Window Coverings to request a quote and start designing the perfect curtains for every room.
Window Curtains for Privacy and Style
The unique shapes, colors, accents, and patterns of custom window curtains may be overwhelming for someone who has never owned a custom window treatment before. Before you choose the colors, shapes, and design, you must first determine what level of privacy you want.
To create curb appeal and make a home beautiful from the inside and out, builders place many of the house's largest windows facing the street. Unfortunately, this can make some homeowners very uncomfortable. Many front-facing rooms, such as dining rooms or dens, are often unused due to the lack of privacy. If you like light, but need privacy as well, there are plenty of solutions.
Our clients come to us with a privacy dilemma but also with the assumption that any window drapes they choose will block out the natural light in the room. They often think that this is a tradeoff that they must make. Luckily, it does not have to be that way. Many window treatments can open your space instead of keeping it dark and closed-off. There are window treatments that will make a room even brighter while simultaneously providing privacy.
The key to custom drapes that offer privacy but let in light is to choose a very light-colored or vividly colored fabric and opt for regular lining alone instead of blackout lining or interlining. It is amazing how much light something like an Austrian shade in snow-white color can add to your room. In this same way, plenty of cotton fabrics with a white or brightly colored background can accomplish a similar effect.
Design Your Picture-Perfect Window Covering with Our Team Today!
When you are ready to elevate your window coverings to decorative drapes and custom curtains, call the experts on our team. The window treatment designers at Picture Perfect Window Coverings have decades of experience providing window treatments throughout the Santa Clarita Valley. We can help you filter the light while creating a beautiful look for any room.
Contact Picture Perfect Window Coverings to schedule an appointment and get started! Our Santa Clarita drapery experts are here to help your windows come to life.