How Color Influences Mood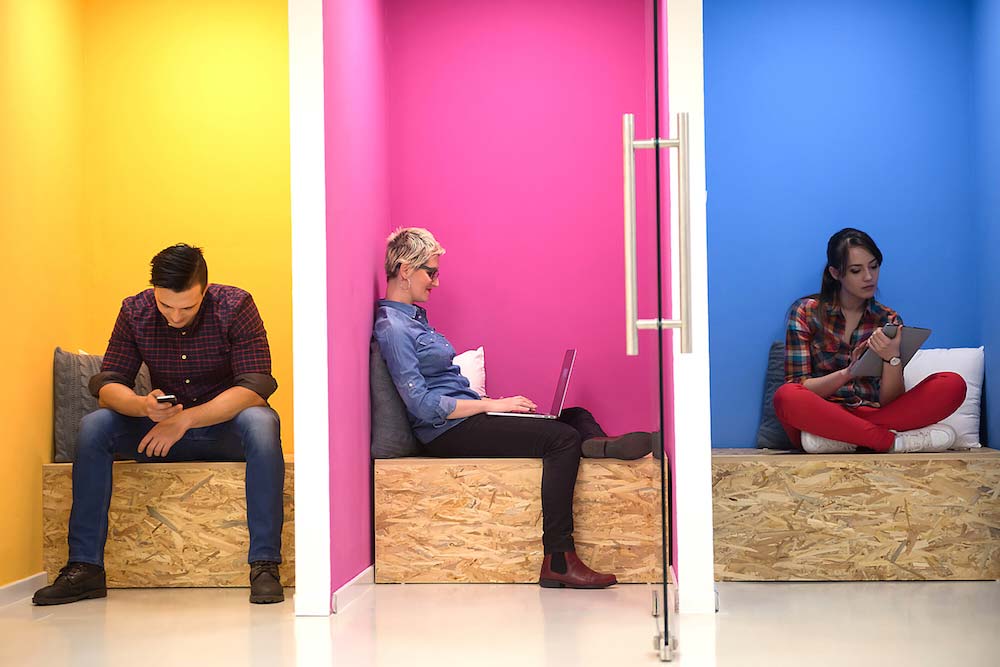 Here are the colors that influence your mood at home
Did you know that homes with predominantly blue interiors have the reputation of taking five times longer to sell? Blue decreases a person's body temperature, heart rate and blood pressure. A large amount of this color aids in turning one's focus inward. A combination of blues and greens enhance an individual's concentration and focus, a good choice office space.
Adding taupe as a third color has enough orange character to support friendly interaction between associates and the brown states reliability. This combination is perfect for many businesses as it increases productivity while creating an environment of peace and trust.
Here are some other things to consider when coordinating colors for your project.
RED
is the opposite of blue as it increases the body temperature, blood pressure, heart rate and appetite. Red's appetite-stimulating property is a good choice for a dining room or kitchen. When used in the bedroom this color should be used with caution, too much will have an impact on sleep. Blending the other walls with blue, green and taupe will enhance a sense of serenity.
BROWN
promotes a sense of stability, reliability, and approachability. By adding blue and brown together you will convey trust. This may be something to consider for businesses who want their customers to trust them.
BRIGHT YELLOW
has been found to be an agitating color because it stimulates a brain receptor that triggers aggression. Soft shades should be used as they induce a sense of calm stability and energy. Combining a bit of soft yellow in a kitchen along with red and creates a pleasant interaction during family meals.
PINK
seems to promote a feeling of safety and being cared for: strong pink short-circuits fear and violent behavior. Some holding cells use pink paint for its apparent ability to short-circuit the acting-out of violent feelings.
ORANGE
expresses energy. It has luminous qualities and has been used for attention-getting purposes, such as on caution signs. Orange brings up memories of fall. It symbolizes warmth, enthusiasm and a sense of friendliness.
GREEN
enhances a sense of serenity, especially when combined with soft blue. A perfect fit for a guest bedroom as it relieves homesickness. It represents nature, environment and good luck.
WHITE
is what we see when all colors come together in perfect balance. It represents reverence, purity, simplicity, cleanliness, peace, humility, innocence, birth, winter, snow, good, sterility, and marriage.