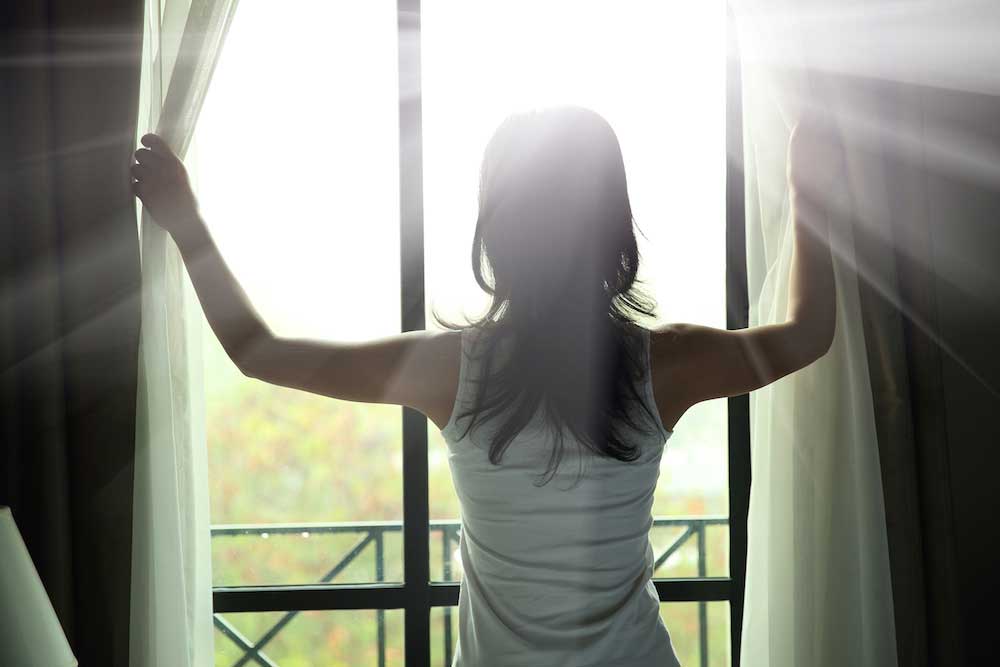 (LOS ANGELES CA)—All Angelinos and Southern Californians love to relish in our sweet sunshine. However, too much light within the context of our homes can become both bothersome and even threaten to delicate fabrics, upholsteries, and electronics within our beloved California homes. The key is working the natural light through draperies, blinds, and other techniques to ensure that you can continue to let the light shine in!
What to Consider Before Removing Coverings from Your Windows
There are several components all would-be sunshine lovers should consider before jumping too quickly to strip those windows of their current dressings to let in more natural light. When rethinking your window coverings, keep in mind a few essential hints. The first thing to consider when thinking about opening up your home to the California rays—the view. Applying soft filters and films to your gorgeous windows ensures controllable light which won't turn against you. Get the most out of the view you paid for, use soft opaque shadings and fully opened blinds with little restrictions in the panoramic beauty surrounding your humble abode.
Filter Sharp Lights
Another great tip—filtered light. Erase the harsh, sharp lights of the high California sun with filtration through blinds, solar shades, sheer fabrics, and draperies. Create the ambiance desired with soft, yet still natural, sunshine. Using these solutions to create interior shading helps protect your home's delicate pieces while also giving you ultimate control. The ability to control such expansive natural light gives you ultimate freedom.
Protect Home from Sun Rays
Harnessing the bright California rays not only allows you to enjoy the ambiance you deserve but also protects your home with the insurance you need. The increasing heat seen through uncontrolled sunlight can make the home uncomfortable and create problems for electronics. Using blinds or shades helps create a layer which can help control heat build-up, and further protect delicate furniture pieces and other valuables within the home. Picking the right control methods for filtering light also protects yourself and your family. Wide open windows present a serious security concern from outside prying eyes—filter your gorgeous California sunshine and protect your home's image and integrity.